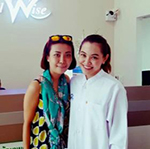 Very good dental doctor. Highly recommendable. Will be back for my half yearly cleaning and polishing. Thank you
Ms Stella Leong , Hongkong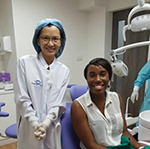 Excellent customer service. Staff are very friendly and welcoming. Affordable treatments. Extremely please with the service provided.
Alisha Nelson, Australia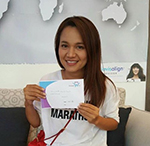 Get teeth whitening today. Now my teeth is whiter than ever.The process was done without any pain. Thank you very much DentalWise Clinic.
Apiradee Pukhum, Thailand
I had crowns treatment and got Zoom! Teeth Whitening here at DentalWise Clinic. I feel so impressed as Dr. Taksit neatly corrected my crowns in all area without leaving any uncomfortable spot. I will take my daughter here for teeth straigtening too.
Mrs. Jularat, Thailand
19/6/7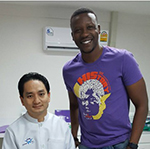 I had teeth whitening with my fiancé. We both very please with our outcome , a new white smile. Both of us have A+++ colour. Will definitely come back. Both dentists was very supportive through out.
Oscar Chari , Australia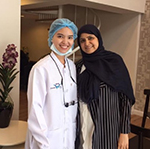 I am very happy with doctors and the treatment in this place. I will recommend it for my friend and the people I know.
Abber Sauad, Bahrain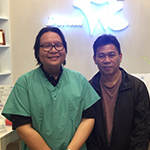 Had a great experience beyond my expectation. Walked away with a full set of beautiful teeth after All-on-4 implants. Thanks so much Doctor Rud for your superb skills, confirming your reputation of being the best in Thailand. Thanks Dentalwise for accommodating my tight schedules.
Seth Vongsaga, Chicago, IL, USA