Last week I was in Singapore.My brother ,Jamal ,called to me and told me to have dental job done here at Dentalwise in Bangkok. The doctor here is very professional and impressive. The dental work is fantastic. I will come back.
Mr. Arif Alareifi , Bahrain
Thank you Dentalwise clinic and Dr.Napong for his excellent Orthodontic work to me. Thank you all staffs for good advice and taking care of me.
Juthatip Petchcherdsak , Thailand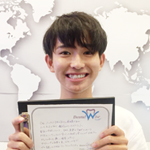 I found out that there's a dental clinic for Japanese people through internet. When I called the clinic, a Japanese interpreter explained to me so kindly that I felt secured and decided to have a treatment. The staff are also very kind. I'm so satisfied with the result of my teeth whitening!!! I will recommend my friends.
Shohei , Japan
Thank you very much, we are both very happy with how our teeth turned out. Excellent service, friendly staff, great results! Thank you!
Megan , England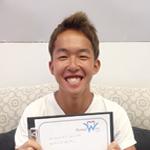 I'm very happy my teeth are so beautiful. Thank you very much
Yuhara , Japan
It was a very good experience. If you want white teeth, you are in the right place. It's not so painful and after one and half hour you have a good result. I hope the teeth will stay like this after the treatment. Smile and smile, again and again
Fanny Boscardin and Stucky Pauline , Switzerland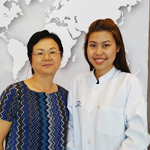 We live in Jakarta, Indonesia. It is very hard to find out a good dentist in Jakarta. I am so satisfied here. Thank you very much!
Ikuko Freeman , Japan
Really pleased with level of professionalism and knowledge of my dentist – she was so kind and patient with me. Very thorough clean and teeth whitening – highly recommend!! 
Angela Gallo , Australia
It is amazing my teeth have become so white with one session, which was more than I expected. It's good it wasn't so painful.
Asami , Japan