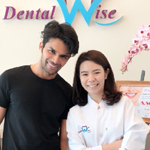 It was an amazing experience to DentalWise. Lovely staff. Got what I even didn't wish for. More than expectation.
Deepash Pareek , India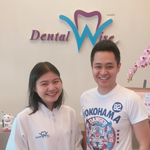 The doctor is pretty and kind, and explained to me very well. The staff also took care of me well giving me all the information.
Visaruth , Thailand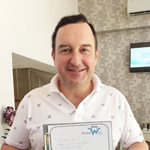 Very good service. Improvement is very good. I like my "new color".
Patric. H , France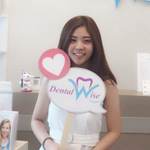 The doctor talked to me very friendly. The atmosphere here is really good. After whitening treatment, my teeth are very white.
Tanaporn , Thailand
Very helpful dentist and informative. Good experience, will recommend.
Roberto Sarno , UK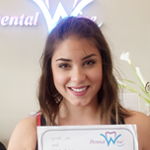 Great job and great dentist. So nice.
Cyrielle , France
Very clean, well organized facility and great service. I will definitely come back! Thank you!
Kristen and Mark Steele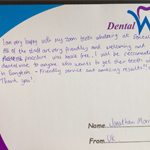 I am very happy with my Zoom Teeth Whitening at DentalWise. All of the staff are very friendly and welcoming and the procedure was hassle free. I will be recommending DentalWise to anyone who wants to get their teeth whitened in Bangkok. Friendly service and amazing results!! Thank you!
Jonathan Morris , UK
This is very good dental place with good doctors. I recommend it for any person to give it a visit and try by himself. I also recommend it for the people from my country.
Jamal Alareifi , Bahrain