Control and Prevention of Covid-19 Virus​ at DentalWise Clinic

Due to the epidemic of the Covid-19 infection, DentalWise Clinic raises new safety standard as a New Normal without any additional charges. With our new way of practices, various up-to-date devices, and high technologies that are recommended and approved by the Department of Medical Services, Ministry of Public Health, we can ensure that all patients, including dentists and staff, are safe from the diseases.

✅ Providing alcohol-based hand sanitizer at the entrance of the clinic.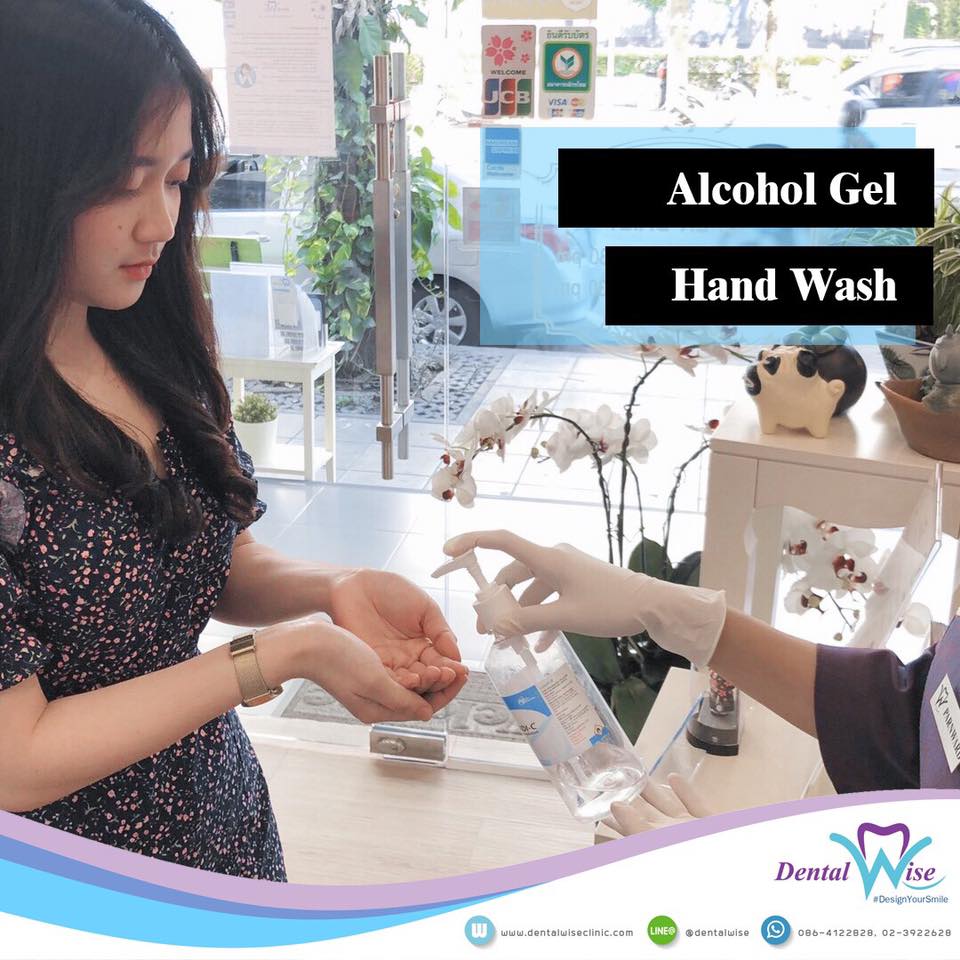 ✅Fever checking of all patients and personnel for not higher than 37.4 degrees Celcius.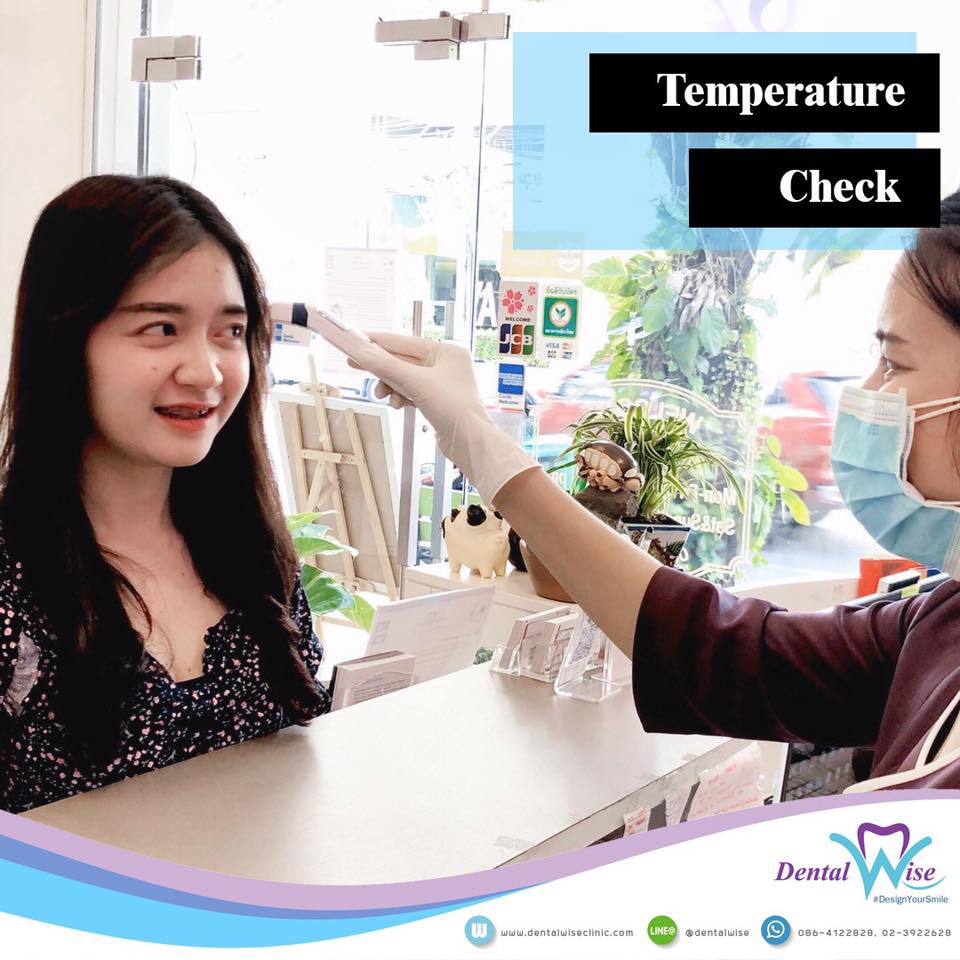 ✅Screening form to be filled out in order to inquire about profile and history of all patients. No service will be provided to patients at risks.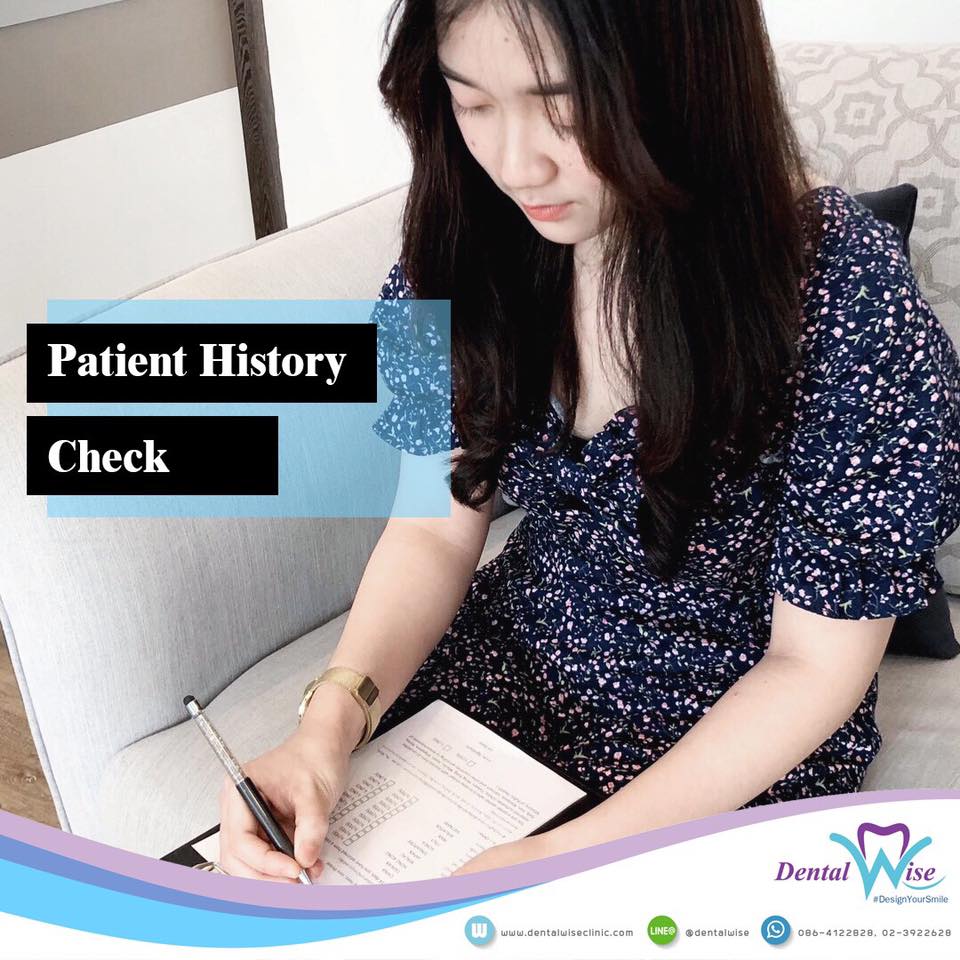 ✅Cleaning the exposed surfaces to patients such as door handles, stair rails, etc. with 70% alcohol every hour.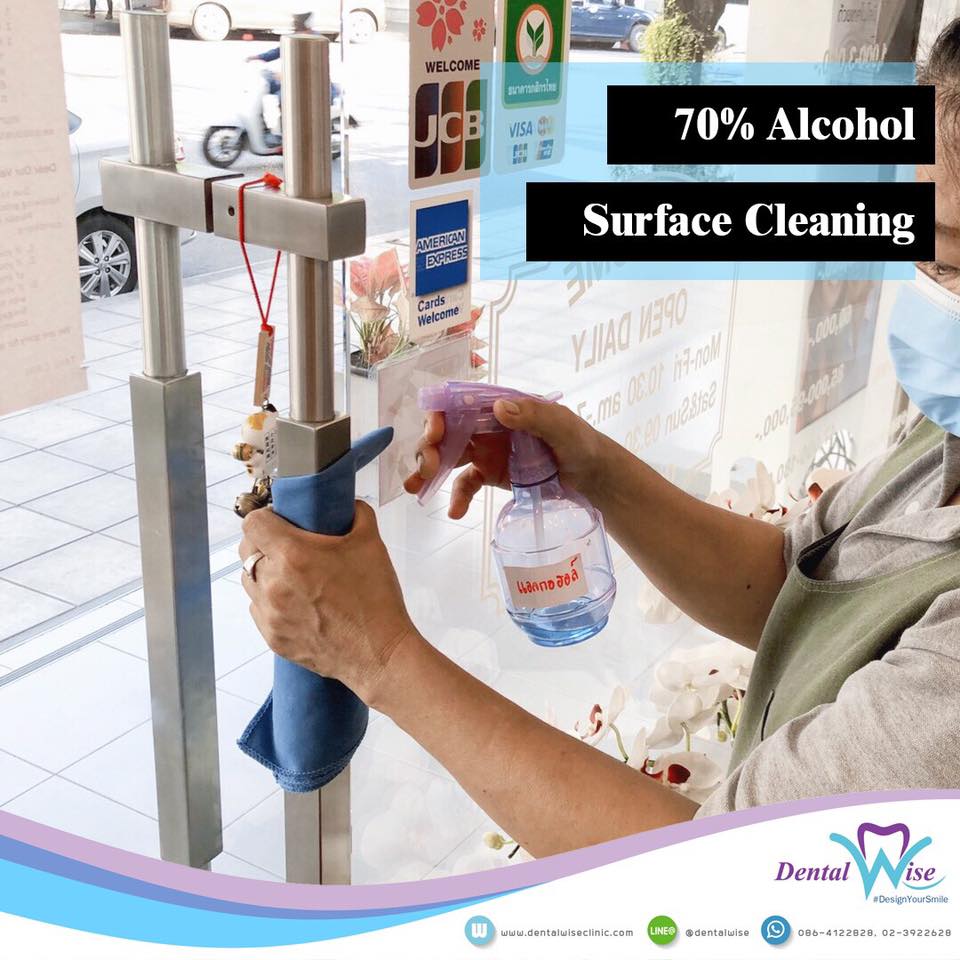 ✅Disinfect the sofa and cloth items with UV-C concentrated irradiation which can kill bacteria and viruses in every hour.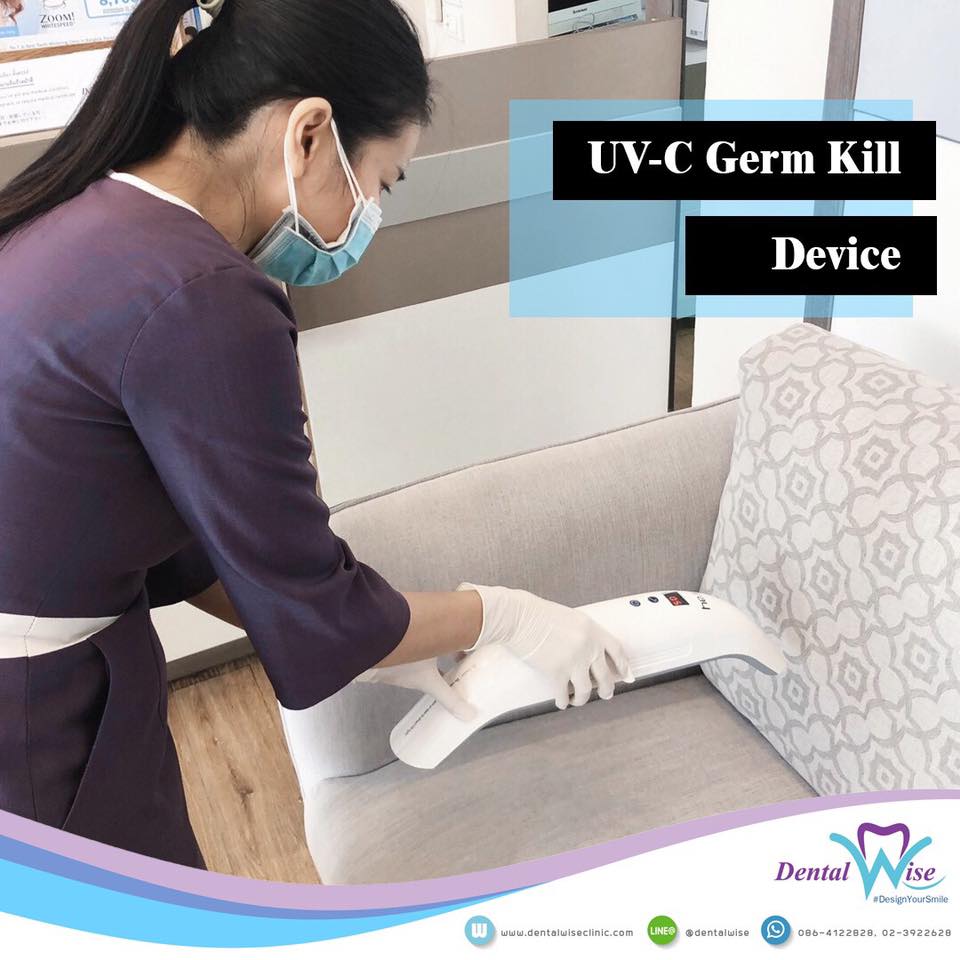 ✅ Installing air purifiers with the Plasmacluster system covering all the waiting area.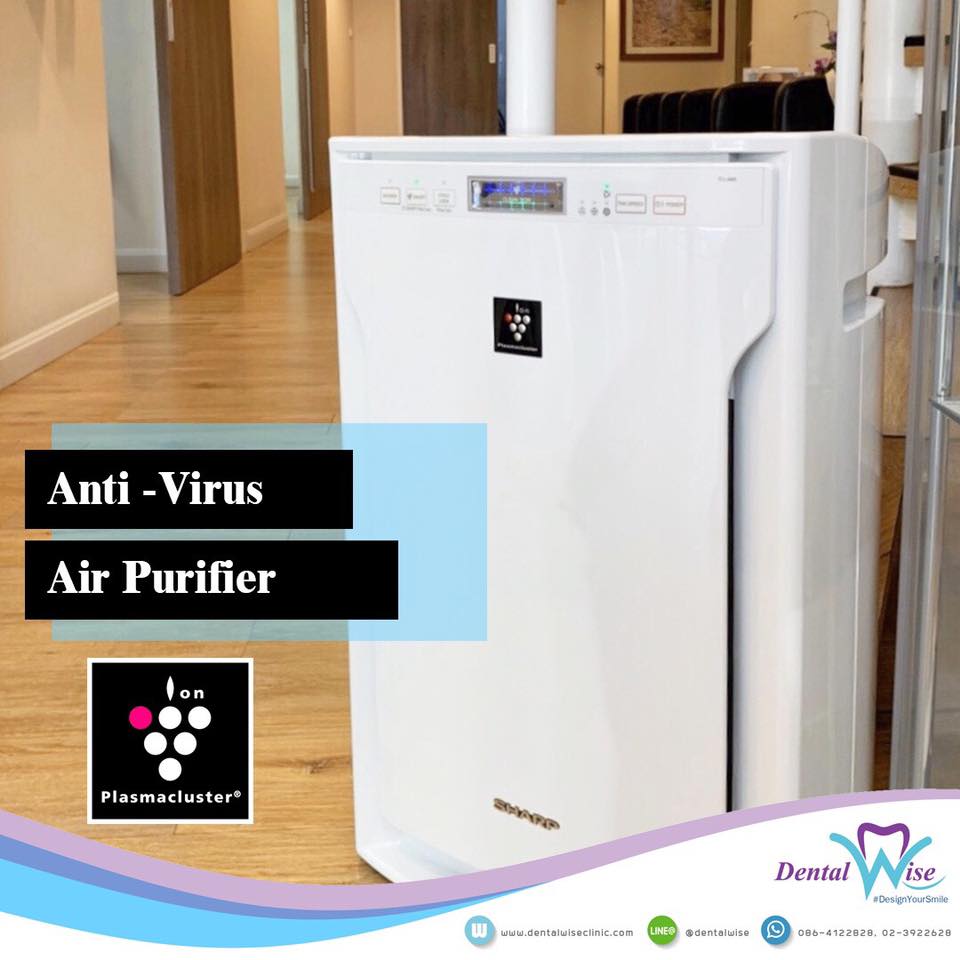 ✅Provide waiting areas according to social distancing principle in all areas.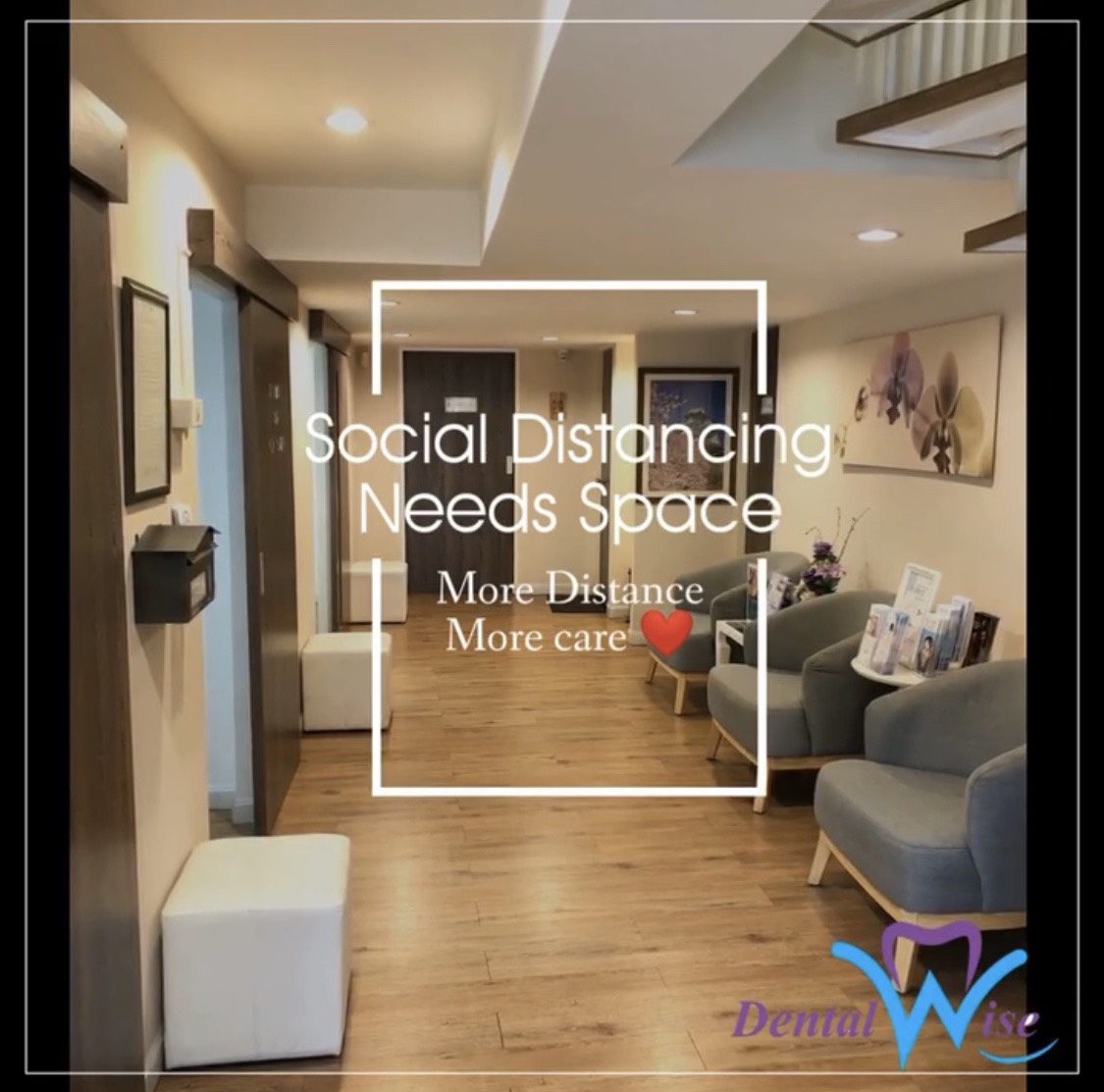 ✅All patients must gargle with 0.2% Povidone Iodine antiseptic solition before a dental treatment to disinfect and reduce the spread of infection.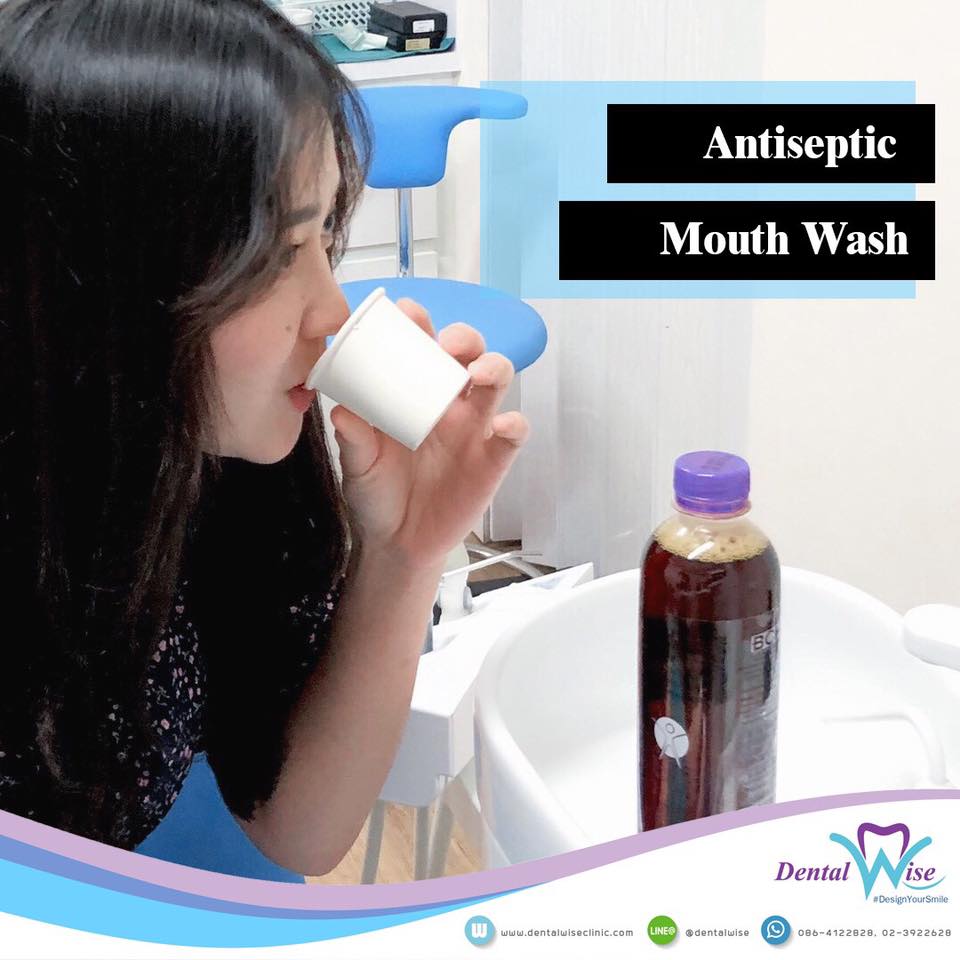 ✅Using of Aerosol Suction Machine during dental treatment, intraoral high power suction and extraoral aerosol suction, in every dental room to reduce the spread of infection.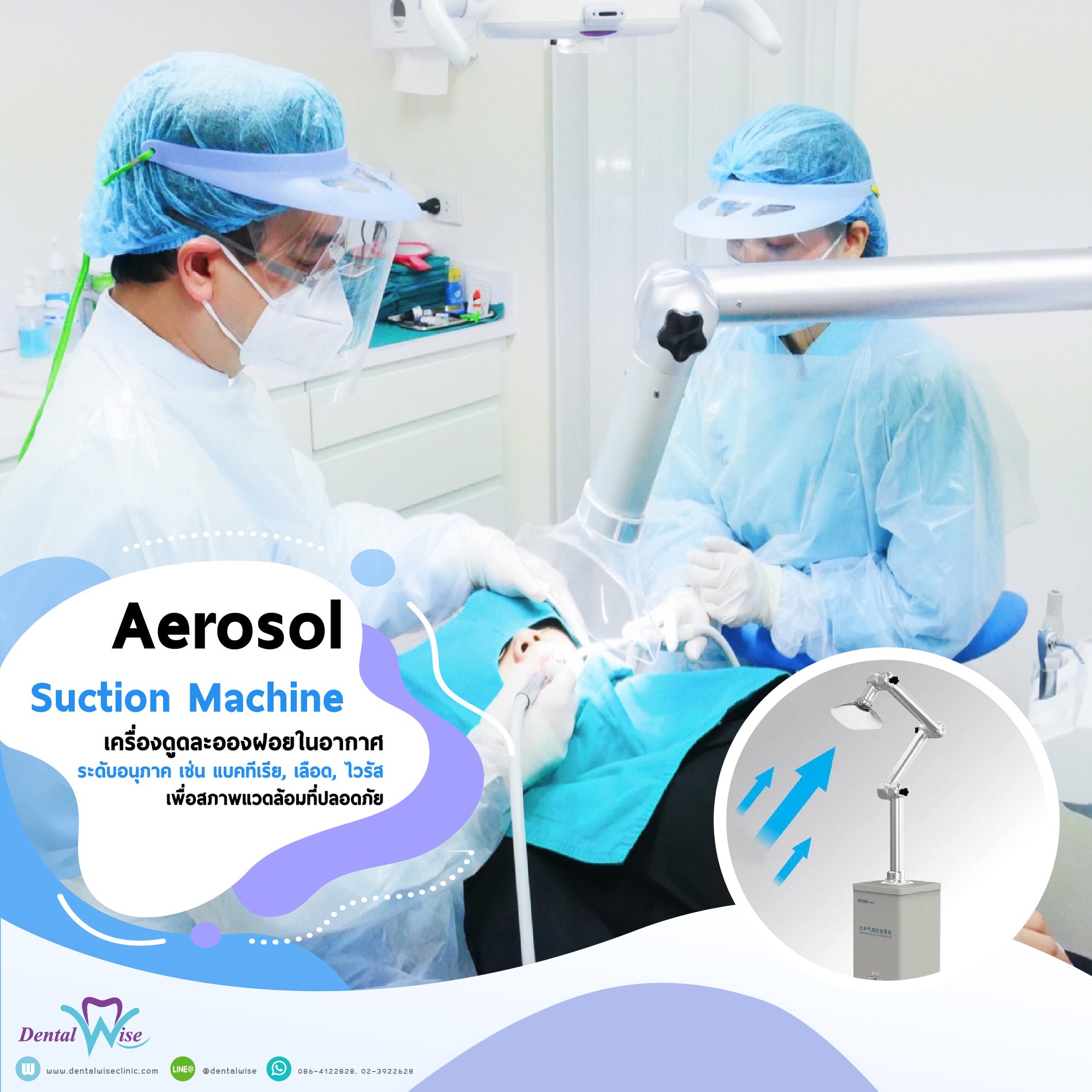 ✅Installing a High-Pressure Plasma air purifier with circulating rate of air at more than 12 ACH in every dental treatment room.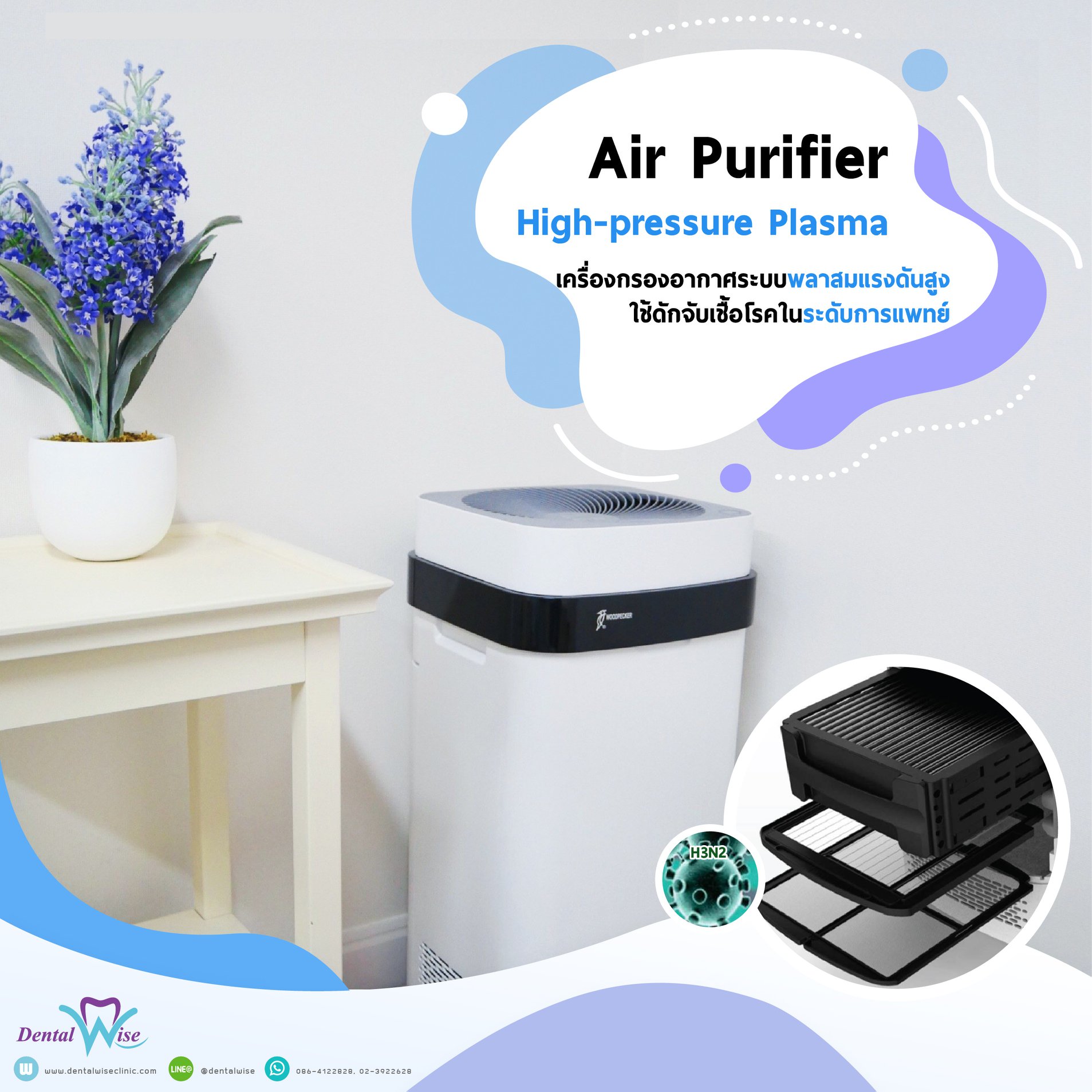 ✅Using of Ozone-Free UV-C Disinfection Lamp in every dental room for germ kill.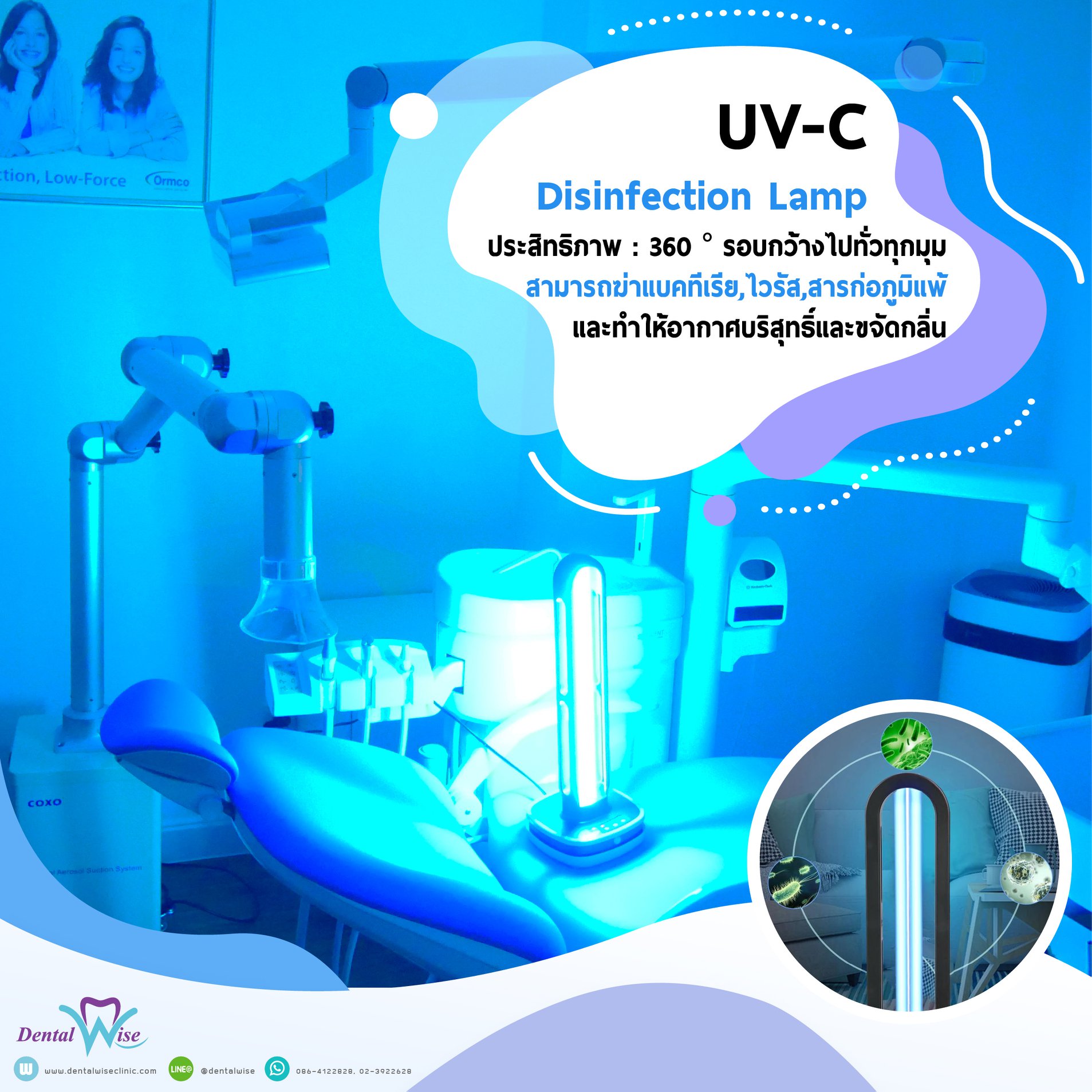 ✅All dental instruments are sterilized by being heated under pressure and then eliminating out humidity (Class B Autoclave Sterilization) which can kill 100% of all germs.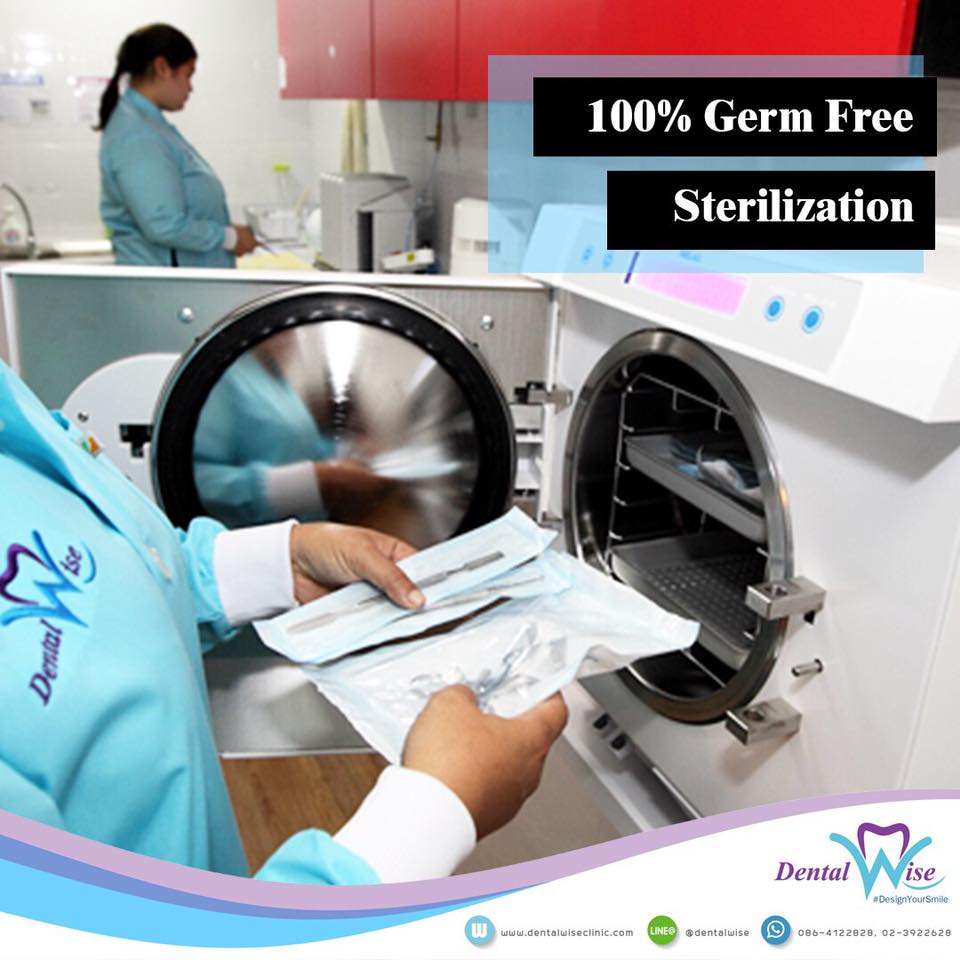 ✅Cleaning the dental chair, lamps, and all equipment after each dental treatment case with antiseptic. The mouthwash cup is one-time use.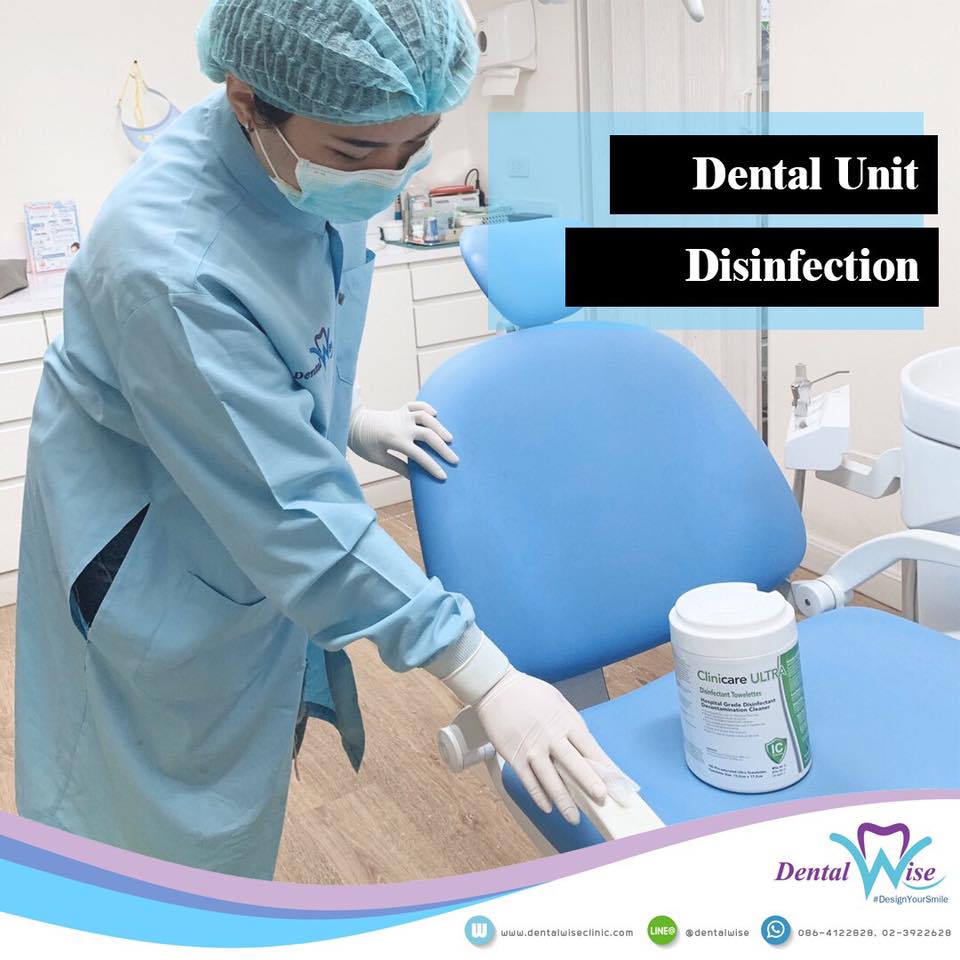 ✅Sanitizing saliva suction systems with disinfectant daily.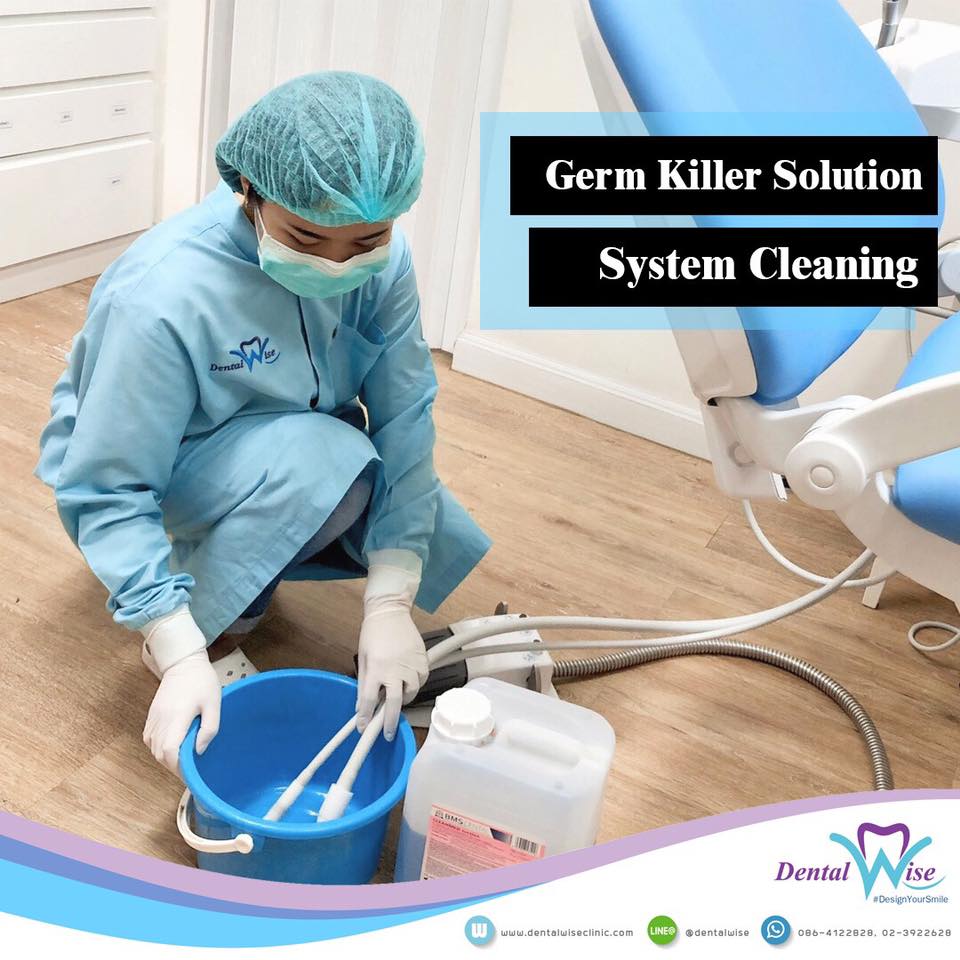 DentalWise Clinic implements the highest safety measures to ensure all patients are safe from the COVID-19
Inquire more information or make an appointment with a doctor, you can contact through all channels as follows:
☎️ 086-4122828
☘️ LINE : @dentalwise
💌 dentalwiseclinic@gmail.com